Full Pharmacy
Our pharmacy has a complete inventory of pharmaceuticals, nutraceuticals, shampoos, heartworm preventives and parasite medications to meet your pet's needs. We can easily ship medications for a nominal fee.
We also work with veterinary compounding pharmacies when needed.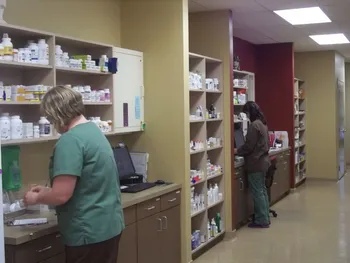 In addition to our in house pharmacy we also have an online pharmacy where you can get prescriptions that we may not stock in house, have your flea, tick, and/or heartworm preventions shipped to you monthly using the remind me program, or have your prescription foods shipped to you. Click the link below to visit our online pharmacy.