Welcome to riverridgevets.com
Your Veterinarian in Dixon, IL
Call us at (815) 288-3394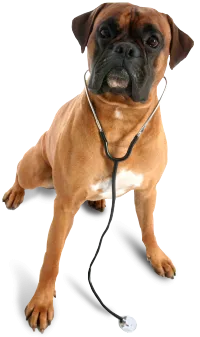 Full Service Veterinary Animal Hospital in Dixon, Illinois
River Ridge Animal Hospital in Dixon, Illinois, provides pets in the Sauk Valley area with the best possible veterinary care, grooming, boarding, and day care services. Along with our highly-trained doctors and staff, our animal clinic offers treatment and care utilizing the most state-of-the-art veterinary equipment and techniques. At River Ridge Animal Hospital we know that pets are like members of your family and we treat them as if they are members of our families, too.
Our animal hospital is conveniently located between Dixon and Sterling, at 273 IL Rt 2, Dixon, Illinois, serving the Sauk Valley Area
In our 17,000 square foot veterinary medical center, we offer general veterinary medicine and wellness care, therapeutic and surgical laser, digital radiology and ultrasound diagnostics, rhinoscopy, dental care, internal medicine, pet grooming, doggie daycare, and state of the art boarding. We are looking forward to seeing you and your pet in our facility!
Please take a moment and contact us today, to learn more about River Ridge Animal Hospital and to find out more information about how we can serve the needs of you and your cherished pet.
To schedule an appointment with River Ridge Animal Hospital, please contact us at (815) 288-3394.
At riverridgevets.com, we treat your pets like the valued family members they are.
THE DOCTORS AND STAFF OF RIVER RIDGE ANIMAL HOSPITAL
273 IL Rt 2
Dixon, IL 61021